The Joint Corp. Welcomes Jeff Gramm to the Board of Directors and Signs Standstill Agreement with Bandera Partners LLC
Download as PDF
SCOTTSDALE, Ariz., Nov. 08, 2023 (GLOBE NEWSWIRE) -- The Joint Corp. (NASDAQ: JYNT), the nation's largest provider of chiropractic care through The Joint Chiropractic® network, will appoint Jeff Gramm to the board of directors, effective January 2, 2024 and nominate him for election to the board at the company's 2024 Annual Meeting of shareholders. Gramm fills a vacated seat, and the current board size remains at seven.

The Joint's lead director Matthew E. Rubel said, "We warmly welcome Jeff to the board. His fund has been a long-time investor in The Joint, and he fully understands the company's opportunities. We believe Jeff will have valuable insights as the board oversees the continuing development of The Joint's strategic plan and seeks to drive value for our shareholders."
Gramm said, "The Joint has built a strong franchise network revolutionizing access to chiropractic care. I am excited to work with the board to implement initiatives to augment marketing, increase patient acquisition, improve profitability, and create value for all shareholders."
Gramm's appointment to the Board occurs in conjunction with a Nominating and Standstill Agreement with Bandera Partners, LLC and certain of its affiliates, which in aggregate own 3,937,296 shares of the company's common stock, representing approximately 26.69% of the shares outstanding. Under the terms of that Agreement, Bandera has agreed to limit its beneficial ownership of the Company's securities to its current ownership position and to abide by certain other customary standstill provisions, effective as of the date of the Agreement through the earlier of January 2, 2025 or the date which is thirty (30) days prior to the nomination deadline for the Company's 2025 annual meeting of stockholders. Additional details about the Agreement are contained in a Form 8-K filed by the Company with the U.S. Securities and Exchange Commission on November 8, 2023.
Jeff Gramm
Jeff Gramm is a portfolio manager of Bandera Partners, a value-oriented investment partnership that he co-founded in 2006. He has served on several public company boards of directors, including Tandy Leather Factory, Rubicon Technology, Innovative Food Holdings, Ambassadors Group, Morgan's Foods, and Peerless Systems. Gramm earned his MBA at Columbia Business School and his BA at University of Chicago.
About The Joint Corp. (NASDAQ: JYNT)
The Joint Corp. (NASDAQ: JYNT) revolutionized access to chiropractic care when it introduced its retail healthcare business model in 2010. Today, it is the nation's largest operator, manager and franchisor of chiropractic clinics through The Joint Chiropractic network. The company is making quality care convenient and affordable, while eliminating the need for insurance, for millions of patients seeking pain relief and ongoing wellness. With more than 900 locations nationwide and over 12 million patient visits annually, The Joint Chiropractic is a key leader in the chiropractic industry. Consistently named to Franchise Times "Top 500+ Franchises" and Entrepreneur's "Franchise 500" lists and recognized by FRANdata with the TopFUND award, as well as Franchise Business Review's "Top Franchise for 2023," "Most Profitable Franchises" and "Top Franchises for Veterans" ranking, The Joint Chiropractic is an innovative force, where healthcare meets retail.
For more information, visit www.thejoint.com. To learn about franchise opportunities, visit www.thejointfranchise.com.
Business Structure
The Joint Corp. is a franchisor of clinics and an operator of clinics in certain states. In Arkansas, California, Colorado, District of Columbia, Florida, Illinois, Kansas, Kentucky, Maryland, Michigan, Minnesota, New Jersey, New York, North Carolina, Oregon, Pennsylvania, Rhode Island, South Dakota, Tennessee, Washington, West Virginia and Wyoming, The Joint Corp. and its franchisees provide management services to affiliated professional chiropractic practices.
Media Contact: Margie Wojciechowski, The Joint Corp., [email protected]

Investor Contact: Kirsten Chapman, LHA Investor Relations, 415-433-3777, [email protected]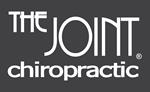 Source: The Joint Corp.
Released November 8, 2023